TV Wall Mounting Battersea Area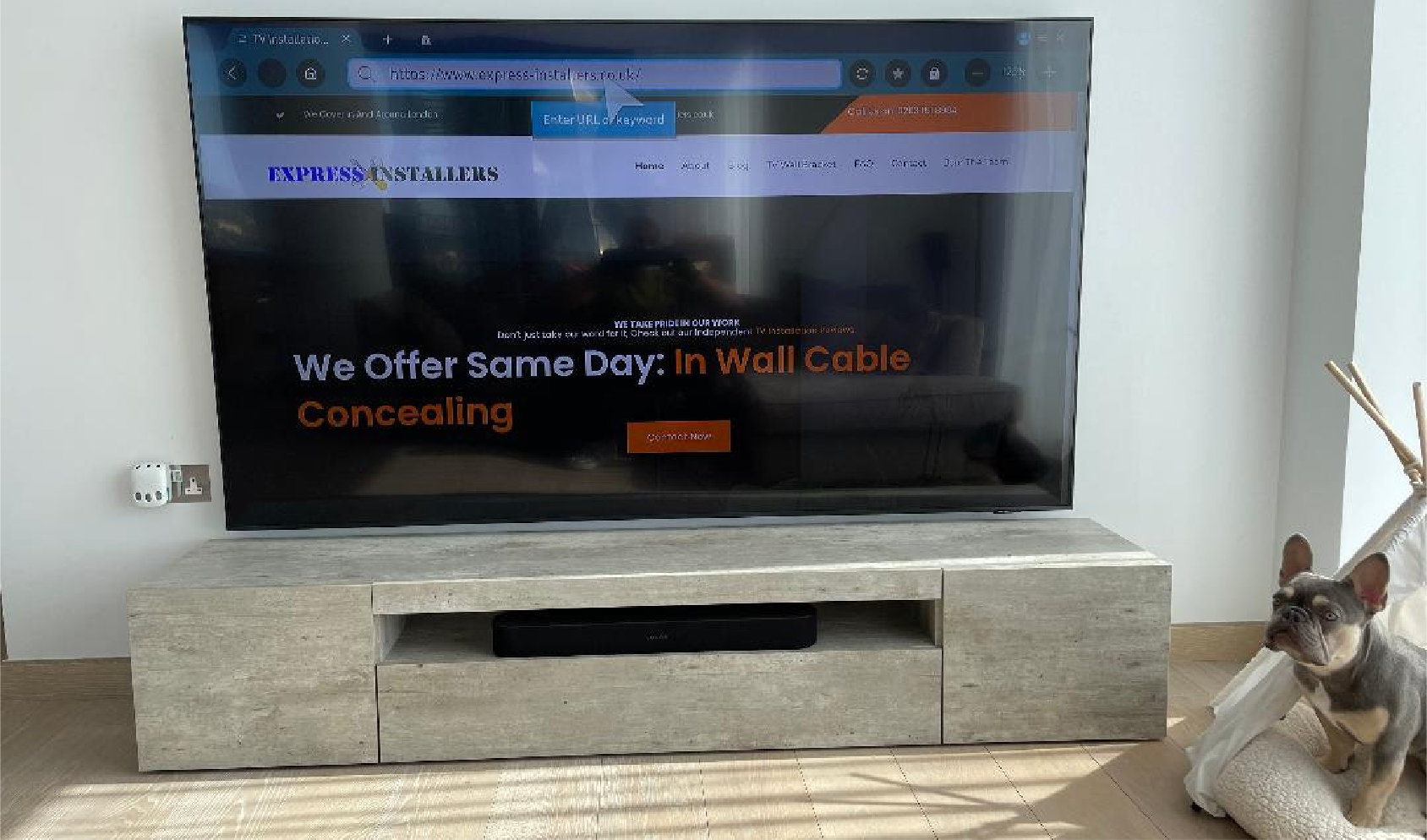 At Express Installers we offer our TV mounting services in Battersea, and we understand the importance of a perfectly installed television.
Not only does it enhance your viewing experience, but it also adds a touch of sophistication to your living space.
Why Choose our TV Wall Mounting Services
Our business specialises in QLED, OLED, and Sky Glass TVs.
Our team of professionals have the necessary tools and expertise to get your TV wall mounted on any wall surface - whether it be drywall, brick, or a concrete wall in London.
We have the right wall bracket for the job.
We understand that each home is unique, which is why we offer customized solutions to cater to your specific install needs.
Our professionals will work with you to determine the best location to wall mount your TV.
Our TV mounting service includes making sure that it is perfectly positioned for optimal viewing.
Whether you're looking to wall mount your TV in your living room, bedroom, or home theater, our experts will get it installed.
Our business understands that each TV installation is unique, which is why we offer customized install solutions to meet your specific TV mounting needs in London, Battersea, and south west London.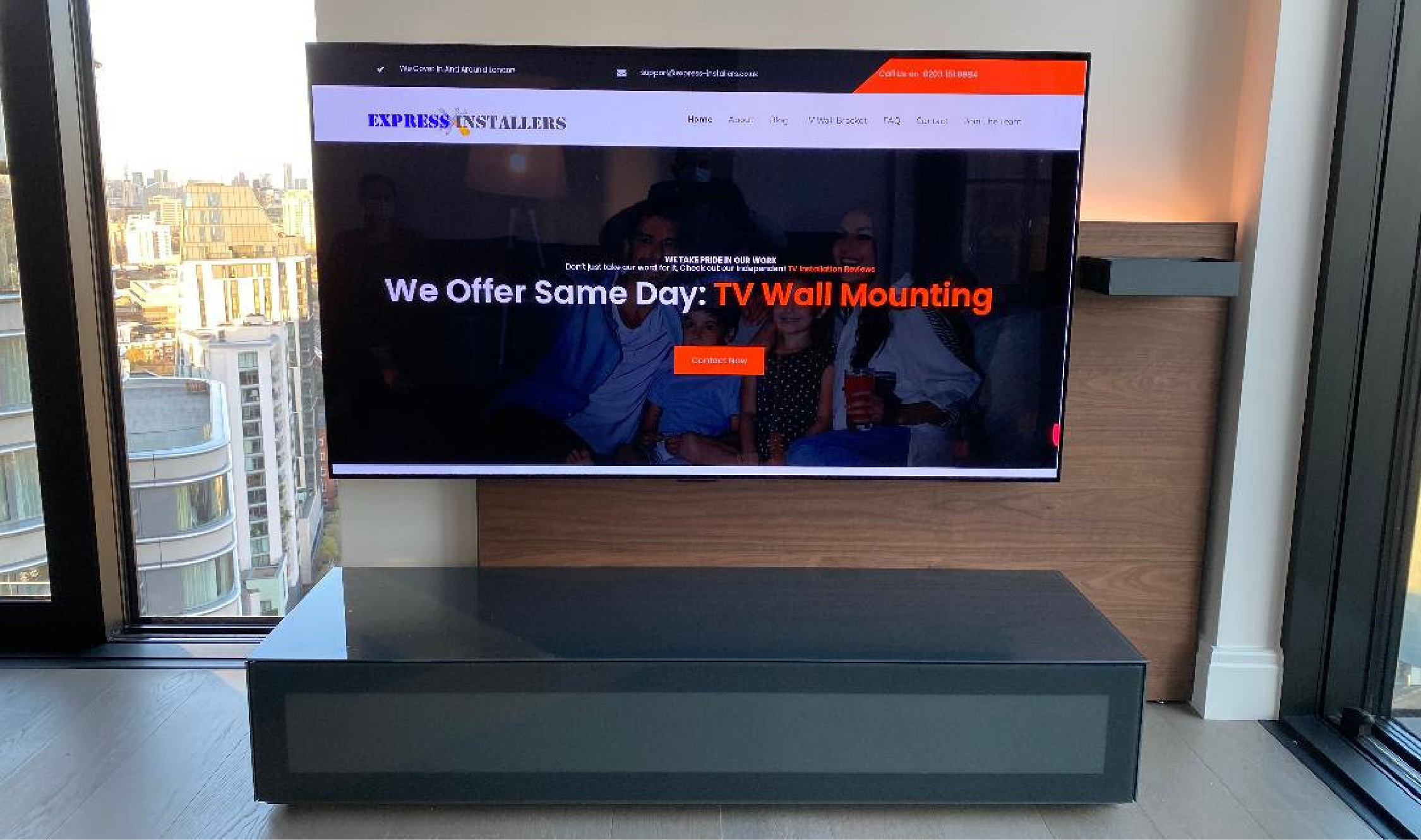 Customer satisfaction
At Express Installers, we guarantee customer satisfaction and flawless wall mount installation every time.
We believe that a quality installation should also come with exceptional customer service.
That's why we're always available to answer any questions you may have and provide you with updates throughout the installation process, making sure the TV mounting service is perfect.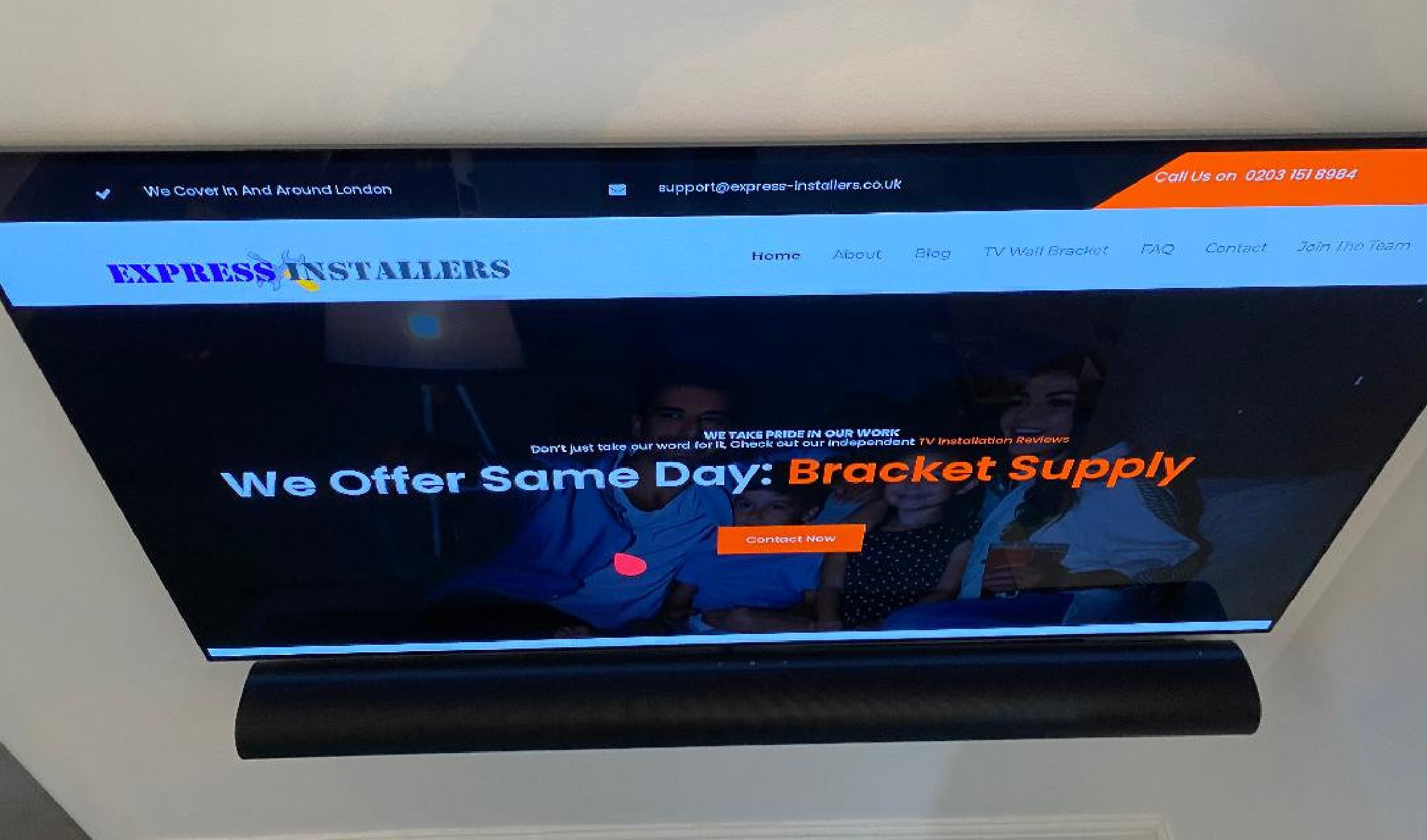 Flexibility
We understand that your time is valuable. That's why we offer flexible scheduling options to make sure a professional can wall mount your TV to fit your busy London schedule.
Our team of professionals in London will arrive at your doorstep promptly, with the necessary tools.
We'll professionally wall mount your TV and bracket in London, Battersea.
With our TV wall mounting service London, our skilled professionals will work with you to determine the best mounting solution for your space.
We recommend the best bracket for your TV to make sure you enjoy watching your TV in your London home and surrounding locations.
Contact us today.
Cable Concealing
In addition to mounting TVs, we also offer cable management solutions to keep your living space looking neat and tidy.
Don't settle for a substandard installation; choose our TV wall mounting service in Battersea, London, for a flawless TV mounting experience.
Our professional cable management solutions in London will keep your cables hidden, organized, and clutter-free.
We will get the job done and ensure that all cables are neatly tucked away, leaving your digital TV without the distraction of unsightly cords.
Our London team will provide you with a professional and hassle-free TV installation, from start to finish.
Say goodbye to unsightly wires and cables.
Our experts will carefully conceal all cables and wires on request after your TV has been wall-mounted, giving your living space a clean and polished look while you watch your favourite programmes.
We are committed to providing our customers with knowledgeable advice, exceptional mounting service, quality TV installation workmanship, and competitive pricing.
Contact us today for TV wall mounting services.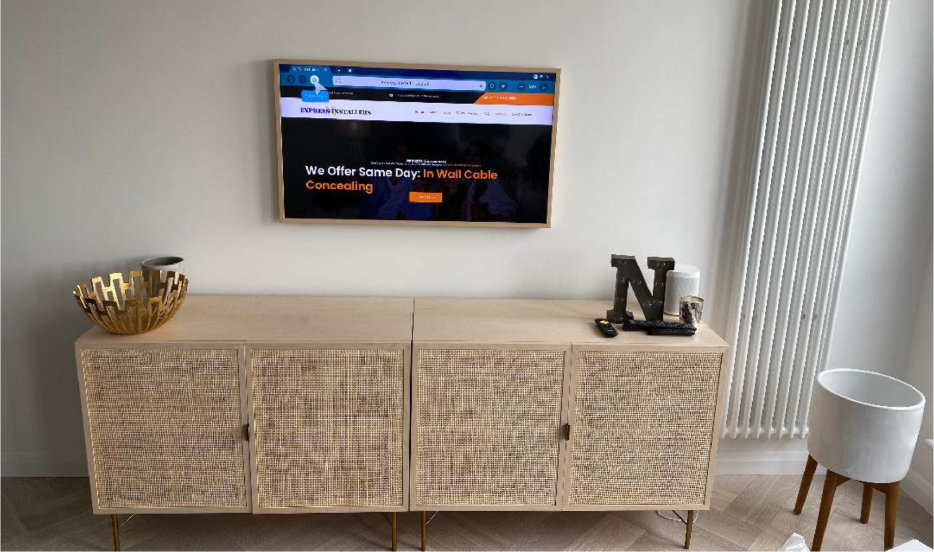 Know How
With years of experience in the industry, our team of experts is equipped with the knowledge and skills to provide you with advice and a seamless installation.
We pride ourselves on ensuring that your TV is mounted to the highest standard.
If you're worried about the safety of your TV installation, look no further.
Our team are experienced in safely mounting your wall bracket and TVs of all sizes and weights.
We use high-quality materials and tools for your TV installation.
Making sure that your TV is wall mounted to the highest standard, giving you the peace of mind you deserve.
If you need TV wall mounting in Battersea SW11, London, Surrey, and surrounding areas, we pride ourselves on our customers' satisfaction.
Whether you're looking to install or mount a TV in your home or business.
You can trust our reliable team to provide you with the highest quality workmanship.
Contact us today to learn more about our professional TV mounting service in Battersea SW11, London, Surrey, and surrounding areas.
Our TV wall mounting in Battersea service commits to customer satisfaction and we cover domestic properties as well as commercial properties.
Our services range from simple wall mounts and bracket recommendations to more complex job installations.
Various Brackets Available
TV Wall Mounting with major brands as well as our in house branded TV Wall Brackets.
We take pride in delivering top-notch service, and our professionals will ensure that your TV is mounted securely with the right bracket for a flawless viewing experience.
Our variety of TV wall brackets includes flat, tilting and swiveling brackets for the perfect viewing angle.
When it comes to TV wall mounting, we have the expertise to handle any type of installation, from a basic to a complex mounting job.
With our commitment to quality and customer satisfaction, you can be confident that your TV is in good hands.
With our fast turnaround time, you can enjoy your new TV mount setup in no time, even in commercial and office settings.
Trust us to handle all your TV wall mounting needs in Battersea.
Warranty
Our team has years of experience in the TV mount installation industry and has worked with a variety of TVs of all brands and models.
We understand the importance of a properly mounted TV for both safety and aesthetics, and with 5.0 stars average rating based on 498 reviews, it's top notch every time.
That's why our TV installation comes with 12 months warranty as standard.
Our team is committed to making your TV wall mounting experience as stress-free and enjoyable as possible.
Battersea Power Station
With the rise of modern and luxurious new build flats in Battersea and Battersea Power Station, it is paramount that our clients have the peace of mind that we carry out reliable TV installation to the highest standard.
We have serviced a few Buildings including Switch House West, Sailsbury House, Wilshire House, Alder House, Village Courtyard, Pearce House South, including the Electric Boulevard and Embassy Gardens development.
Rest assured, your property will be handled with care and the respect your home deserves while we carry out your wall mount installation.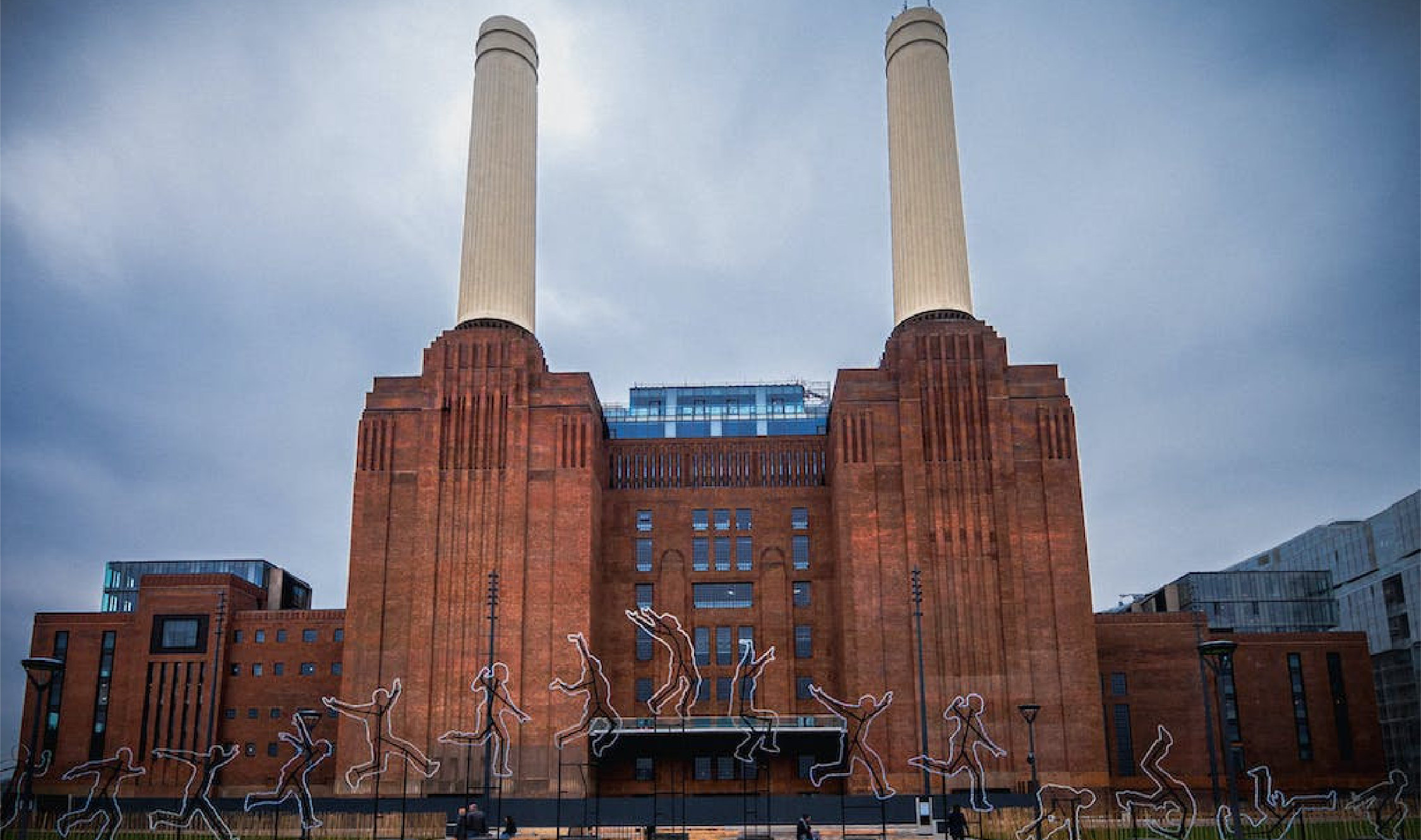 Contact us
So why wait? Contact us today and let us take care of all your TV mounting needs in Battersea, London, Surrey, and surrounding areas
---